Kakšno delo lahko opravljam?
How does "anything you want" sound? We have experts representing every technical, professional and creative field, providing a full range of solutions:
Majna dela, velika dela in vse vmes
Fiksna cena ali urne postavke
Specifična znanja, stroški in zahteve urnika
Just give us the details of your project and our freelancers will get it done faster, better, and cheaper than you could possibly imagine. Your jobs can be as big or small as you like, and be fixed price or hourly. You can even specify the schedule, costs, and milestones.
Objavi projekt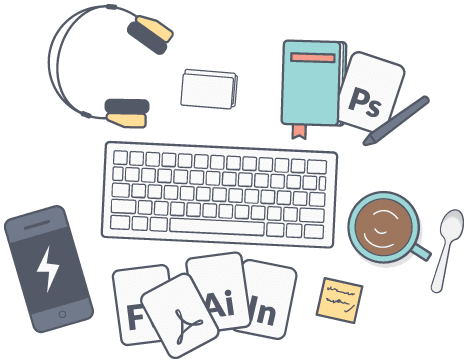 Kako?
1. Objavi svoj projekt
It's always free to post your project. Invite our freelancers to submit bids, or browse relevant freelancers and make an offer. You'll have replies to your job within minutes!
2. Izberi popolnega freelancerja
Brskaj po profilih freelancerjev
Klepetaj v realnem času
Primerjaj ponudbe in izberi najboljšo
Nagradi svoj projekt in freelancer se bo lotil dela
3. Plačaj, ko si zadovoljen z delom!
Pay safely using our Milestone Payment system - release payments according to a schedule of goals you set, or pay only upon completion. You are in control, so you get to make the decisions.
Objavi projekt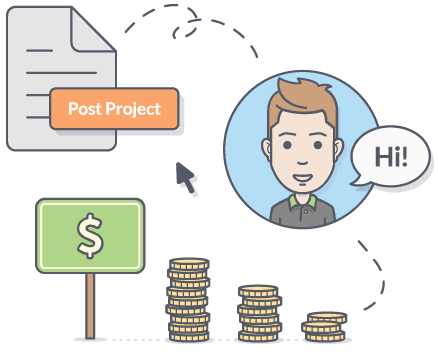 Ohrani nadzor. Ostani v kontaktu.
Use our Desktop App to track progress, monitor hours, communicate, share, and do much more. Always know what's going on with your project, what is getting done, and what still needs doing.
Use our mobile app for easy on-the-go messaging. Stay in touch with your freelancer or client whenever you have questions, updates, or have something to share.
Control the completion of projects, and payments. Only release your payment when benchmarks are met, or when a project is completed to your satisfaction.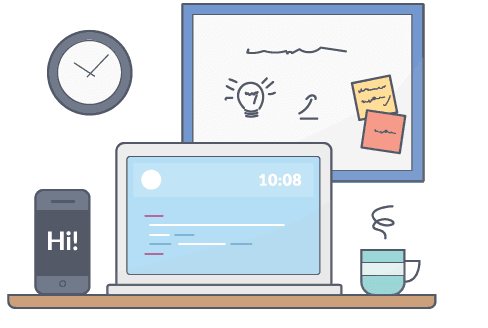 Varnost
Freelancer.com je skupnost, ki ceni tvoje zaupanje in varnost:
State-of-the-art security for your funds, all transactions are secured with GeoTrust 128-bit SSL encryption.
Our Milestone Payment system ensures your payments are only released when you are satisfied.
Our representatives are available 24/7 to assist you with any problems.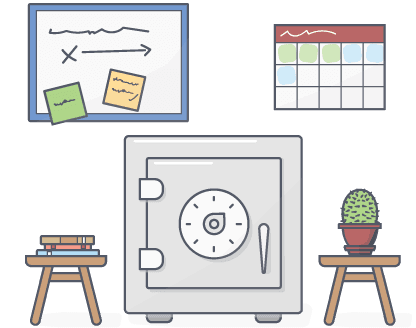 What are you waiting for?
Post a project today and get bids from talented freelancers.
Objavi projekt
Still not convinced? Check out the results.
Here are just some of the things you could get done on Freelancer.com. For more completed projects, visit our Project Showcase.
Dodatna pomoč
Not sure where to start? Check out the links below.
×
Dobrodošel/a, !
Obdelujem …
Dobrodošel, !
Poveži s obstoječim Freelancer računom