Želimo, da postanete
Heroj Freelancer.com

Current Leaderboard
From May 15, 2018 to June 19, 2018, we're looking for the Hero of Freelancer.com. Put your referral marketing skills to the test and show us how many friends you can invite to Freelancer.com! The winner will receive the fame and glory as the Hero of Freelancer.com AND $20,000 cash. Weekly winners also stand to win $1,000 cash.
| Rank | Name | Earnings |
| --- | --- | --- |
| 1 | darrelwilson | $80 USD |
| 1 | rinsadsl | $80 USD |
| 1 | subhan05 | $80 USD |
How can I become a Hero?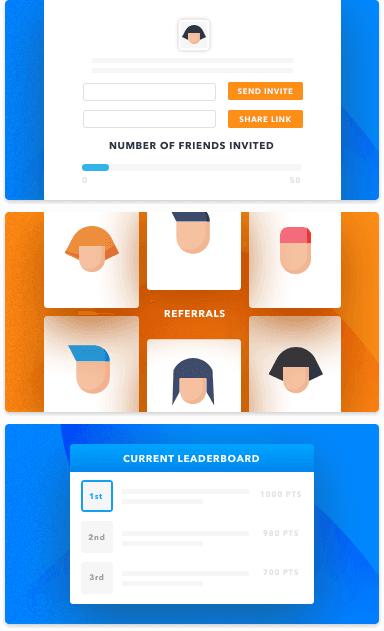 Deli

Delite svoj vpisni link prijateljem in prejeli bodo $20 USD, ko se vpišejo!

Napoti

For every person that signs up through your signup link, you'll get $20 USD to spend on Freelancer once they spend $50 USD on the site.

Zaslužite točke

The user who gets the most number of successful signups over from May 15, to June 19, 2018 will become the Hero of Freelancer.com and receive $20,000 cash prize.
We want to support the talent and creativity of extraordinary people like you!
Freelancer.com je največje tržišče za freelancing na svetu z več kot 28 milijonov članov iz 247 držav. Milijoni podjetij širom sveta uporabljajo Freelancer za uresničitev svojih idej. Ustvarite lahko nove projekte za izgradnjo svojega posla in prejmete konkurenčne ponudbe iz svetovnega zaklada talentov v nekaj minutah.
Pogosta vprašanja
What are the prizes for the competition?

The user with the most number of successful referrals for every week of the competition will win $1,000 in cash. The user with the most number of successful referrals over the competition period wins the grand prize of $20,000.

Je odprto tudi za nove Freelancer uporabnike?

This competition is open to all Freelancer.com users in good standing.

Kakšne so zahteve za pridružitev?

You need to have a valid payment method and verified phone number to participate. Once this is done you may go here to get your custom signup link. Full terms and conditions can be found here under the header "Hero of Freelancer.com Competition".

When does a referral get counted towards the leaderboard?

A referral only counts once he or she releases a combined total of $50 USD for project milestones or contest awards.

What happens when someone gets more than one signup link?

The referral bonus will get counted towards the user whose signup link was the last one the new user landed on before signing up.

Koliko časa traja tekmovanje?

The competition starts on May 15, 2018 and runs until June 19, 2018. To count, credits should be earned during the competition period.